Gabi: We can show everyone we have the same rights
Publicado 10:00, 30 Sep 2022
Gabriela 'Gabi' Guimaraes and other leading international players have come together in support of the campaign to raise awareness of equality and drive change through volleyball.
The Brazilian international has played for her team at events around the world, and says sport can play a huge role. She also calls on fans to help share the idea, and get behind the movement to promote equality.
"We know the strength we have to change things, especially women. We can show everyone that we have the same rights, the same strength, and we can have the same responsibilities and rights."
To me, the main part of equality would be the gender issue between men and women. We want equality, we want to have the same rights as men especially.

Gabi
Watch the video to hear Gabi's Equality Story and support the Equal Jersey initiative by getting your own here.
The Equal Jerseys are available to volleyball fans with part of the proceeds going directly to Let's Keep The Ball Flying, the non-profit organisation which fosters equality, education, inclusion and empowerment, boosting equal access through the power of volleyball.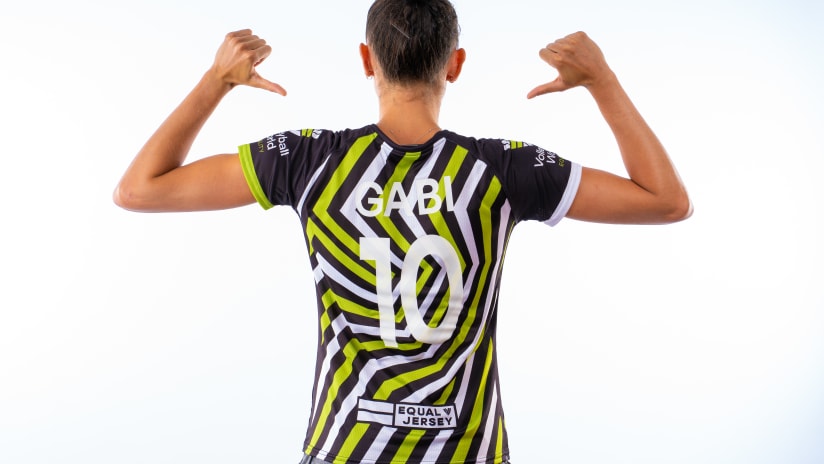 Celebrate equality with Gabi and her teammates as Brazil continue their campaign at the FIVB Volleyball Women's World Championship. Their last two Phase 1 matches take place on Friday and Saturday against Asian standouts Japan and China.