Karakurt: Equality means treating everyone fairly
Publicado 07:00, 07 Oct 2022
One of the most outstanding players on the fantastic Türkiye team, Ebrar Karakurt brings an additional level of energy to the court whenever she plays for her country or Italian club Igor Gorgonzola Novara. A team player and motivator, her passion on court is obvious whether a point is won or lost.
Karakurt has joined other top players from around the world, including Gabriela 'Gabi' Guimaraes of Brazil, Paola Egonu of Italy, Micah Christenson of USA and Yuji Nishida of Japan as Equal Jersey ambassadors, using the power of volleyball to promote equality on and off the court.
"The thing that volleyball has taught me about equality is accepting my teammates who have different personalities, and how to treat them with sensibility," says Karakurt.
For me, equality means treating everyone fairly.

Ebrar Karakurt
Watch the video to hear Ebrar Karakurt's take on equality. You too can support the Equal Jersey initiative and get your own personalised jersey here.
Equal Jerseys are available to volleyball fans with part of the proceeds going directly to Let's Keep The Ball Flying, the non-profit organisation which fosters equality, education, inclusion and empowerment, boosting equal access through the power of volleyball.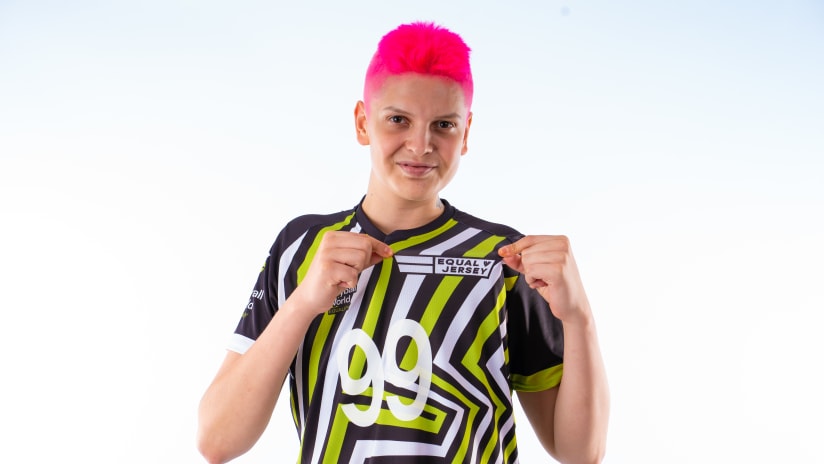 Ebrar Karakurt will hope for more success as Türkiye participate in Phase 2 of the FIVB Volleyball Women's World Championship. Join us on Volleyball World to follow all the action in the Netherlands and Poland.